Vineyards
Our winery consists of more than 21 hectares of vineyards across the towns of Costigliole d'Asti, Agliano Terme and Castelnuovo Calcea.
15 hectares are destined to red berry vineyards and the remaining 6 to white grapes. In the red berry vineyards –a 60% calcareous clayey soil and 40% calcareous marl– we grow the Barbera (the most widespread and typical of our countryside), Dolcetto, Nebbiolo, Grignolino and Bonarda.
In the white berry vineyards –a 45% calcareous marl and 55% calcareous clay soil– we grow the Moscato, Cortese and Chardonnay.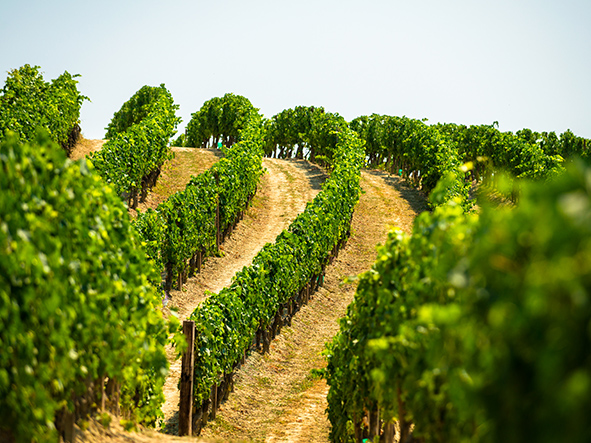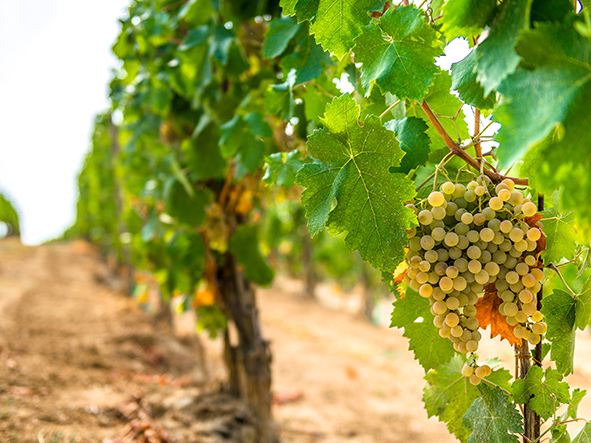 Vineyard management
The cultivation and maintenance techniques are the same ones matured and perfected over decades of activity.
The classic winter pruning follows the spring / summer pruning during which we work to air the grapes and make optimal sun exposure.
During the ripening phase, we periodically check the status of the fruits, clearing the soil from organisms that can subtract nourishment from the vine.